«P.R.A.» group of companies is an active participant and sponsor of various sports events in St. Petersburg.
The company has been a co-founder of the «Mercury» hockey club for 25 years.
«Mercury» is a night hockey league, which was founded in 1998, and then, in 1999, ANO Sports and Recreation Association «Mercury» was created on its basis. For many years, the sports club «Mercury» served as the organizer of sports events as part of the North-Western Customs Department.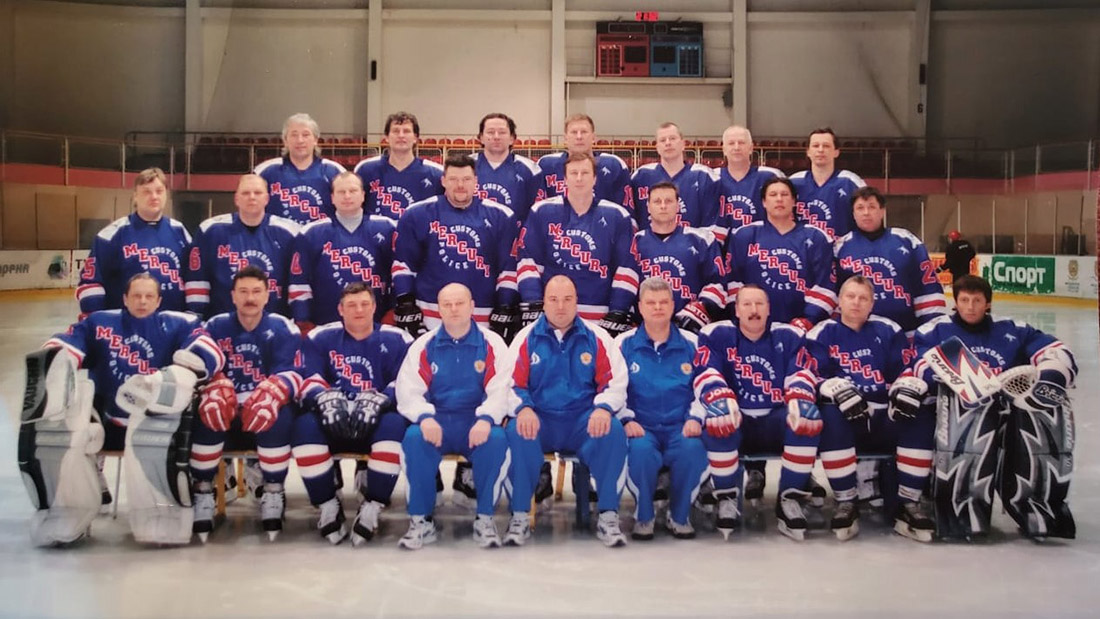 Alexander Zanin, head of the «P.R.A.» group of companies, is the inspirer and initiator of the creation of the club, and is also the team captain.
Vyacheslav Kaupenos, Deputy General Director of «P.R.A.-LTD» LLC, takes the position of the team's center forward.
International appearances
In the spring of 1999, the club's hockey team became known far beyond Russia, when we first took part in the World Police and Fire Games in Stockholm, Sweden.
After that, the Mercury team took part in these events many more times:
2003 Barcelona, Spain
2005 Quebec, Canada
2007 Adelaide, Australia, where the Mercury Ice Hockey Team won silver by defeating the Canadians
2009 Vancouver, Canada
2013 Belfast, Ireland
From the beginning of its activity to the present, the «Mercury» club and its co-founders are members of the Dynamo Central Council, continuing to function successfully and take an active part in various competitions and events.